SCCC Experiences Impacted by Pandemic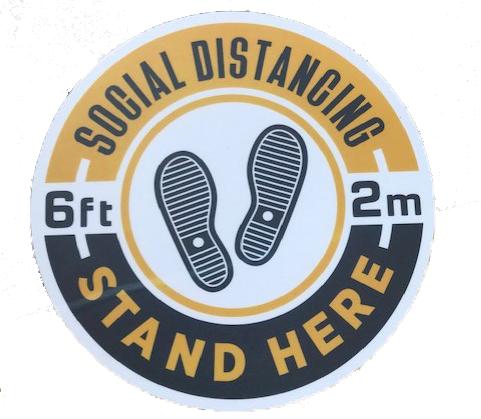 From a first-time student to those in their final year at Suffolk, last October most students were confined to their computers and forced to adjust to the new normal: online learning. Now, as a new semester begins, students and faculty reflect on how the pandemic has affected them.
Despite entering his second year at Suffolk, sophomore Adam Calderon has only stepped foot on campus twice. Like many other students, he began his college education seated at his computer- which came with its challenges.
"I was completely unaware of how to do this online," Calderon explained. "I think I overlooked the rigor of online classes and may have suffered mitigating circumstances."
Quarantine stifled a lot of growth for students. Instead of meeting new people and having real-life interactions, students were left adjusting to a lack of in-person social activity.
"The most negative part of quarantine was being stuck at home all day," Calderon said. "I was barely meeting new people and learning from people as time went by."
But other Suffolk students, such as sophomore Robert Elliston, found that quarantine allowed a lot of time to pick up new hobbies.
"I started a garden during quarantine, and I spent a lot of time playing guitar and getting better at music," Elliston recalls. "So I spent a lot of time focusing on hobbies that I kind of neglected when I could just leave my house and go hang out with my friends."
Students weren't the only people who had to adjust to a new normal during the pandemic. Public safety officers James Mockler and Kevin Dowd found themselves taking on new responsibilities as the pandemic progressed.
"We did all kinds of things here that we normally wouldn't do because we were the only ones here," Officer Mockler recalls.
Officer Mockler and Officer Dowd found themselves distributing laptops to students and ran a booth for students who wanted to enter campus.
It wasn't simple to enter campus during the height of the pandemic. Students had to make prior appointments, and fill out health questionnaires every time they came onto campus disclosing if they had COVID-19 symptoms.
"Things were pretty much locked down here for a while," Officer Mockler stated.
Online learning was helpful for many students who previously wouldn't have been able to go to Suffolk due to distance or a busy schedule.
"I know a few people that enrolled in online courses that normally wouldn't have been able to take classes because they work full-time," Officer Mockler said.
Elliston was grateful for online courses for a similar reason. "It was nice being able to choose classes from any campus and not have to drive an hour to each campus," Elliston explained. "I got my pick of what classes I could take and was able to make my schedule more flexible for what I wanted."
But as the new semester starts, Suffolk has allowed in-person classes to begin again. They also have implemented helpful services for students who are balancing in-person and online courses.
"If you have in-person and online classes throughout the day, you may not have time to get home for the online class," Officer Mockler explained. "So they have a space here for those who are taking online courses to be able to do them at campus."
Even when many prefer the accessibility of online learning, conveniences like these hope to bring in more students for in-person learning.
"I still want to get used to an on-campus experience and meet new and amazing people," Calderon said.
Leave a Comment